ABROZ DG67 POWER 200-METER WHITE BADMINTON STRING (0.67MM) £64.99
64.99 £
200m Abroz DG67 Power Badminton String (0.67mm) is designed to give the perfect balance between repulsion, control and durability.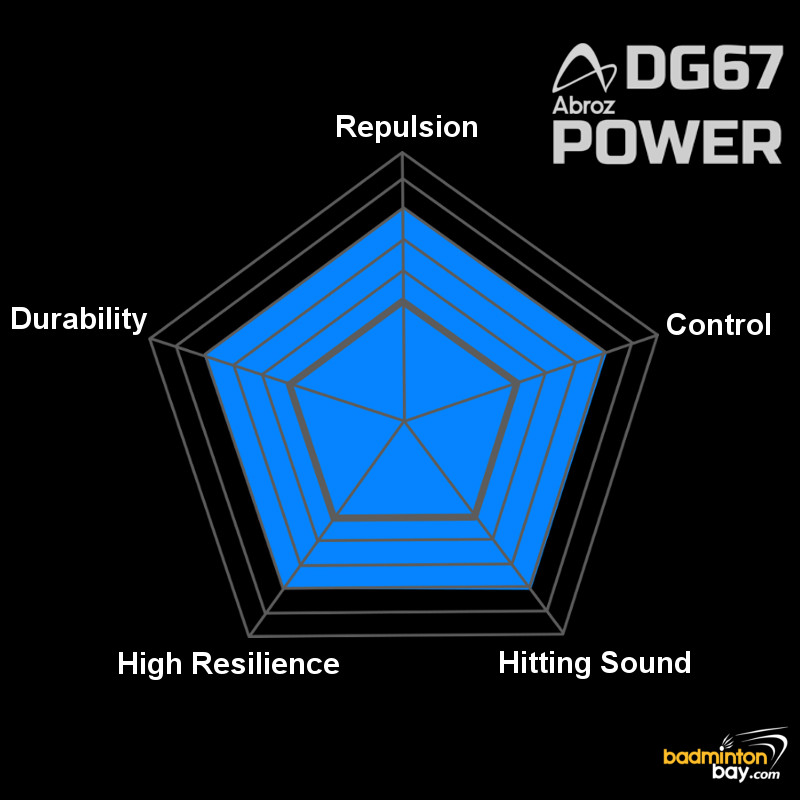 PLEASE EMAIL US FOR THE PRICE OF SHIPPING THE STRING OUTSIDE OF UK info@badmintonracketreview.co.uk
Model: 

DG67

 Power
Quantity : 1 roll
Length of each roll: 200 meter (656 feet)
Medium Feeling
Gauge: 0.67mm
Material Construction

Core : High Density Multi Filament Nylon
Outer : Multi Layer High Polymer Nylon

Color : Black & Blue (PLEASE SPECIFY WHICH COLOUR YOU WANT)
This string performed way better than we ever expected.
Made in China
4 in stock (can be backordered)
Leave a review
Reviews
Average Score: 5 (1 rating)
It does not surprise me this string scored 3rd place in the Badminton Racket Review group test. when you consider the price, how long it lasts, the repulsion and power it offers – its amazing!
Service Received Explanation:
Racket quality Explanation:
Racket Performance
Score
:
5
Racket Performance Explanation:
Offers very good all round performance with very respectable durability