How to choose the right shoes for Badminton – A Complete guide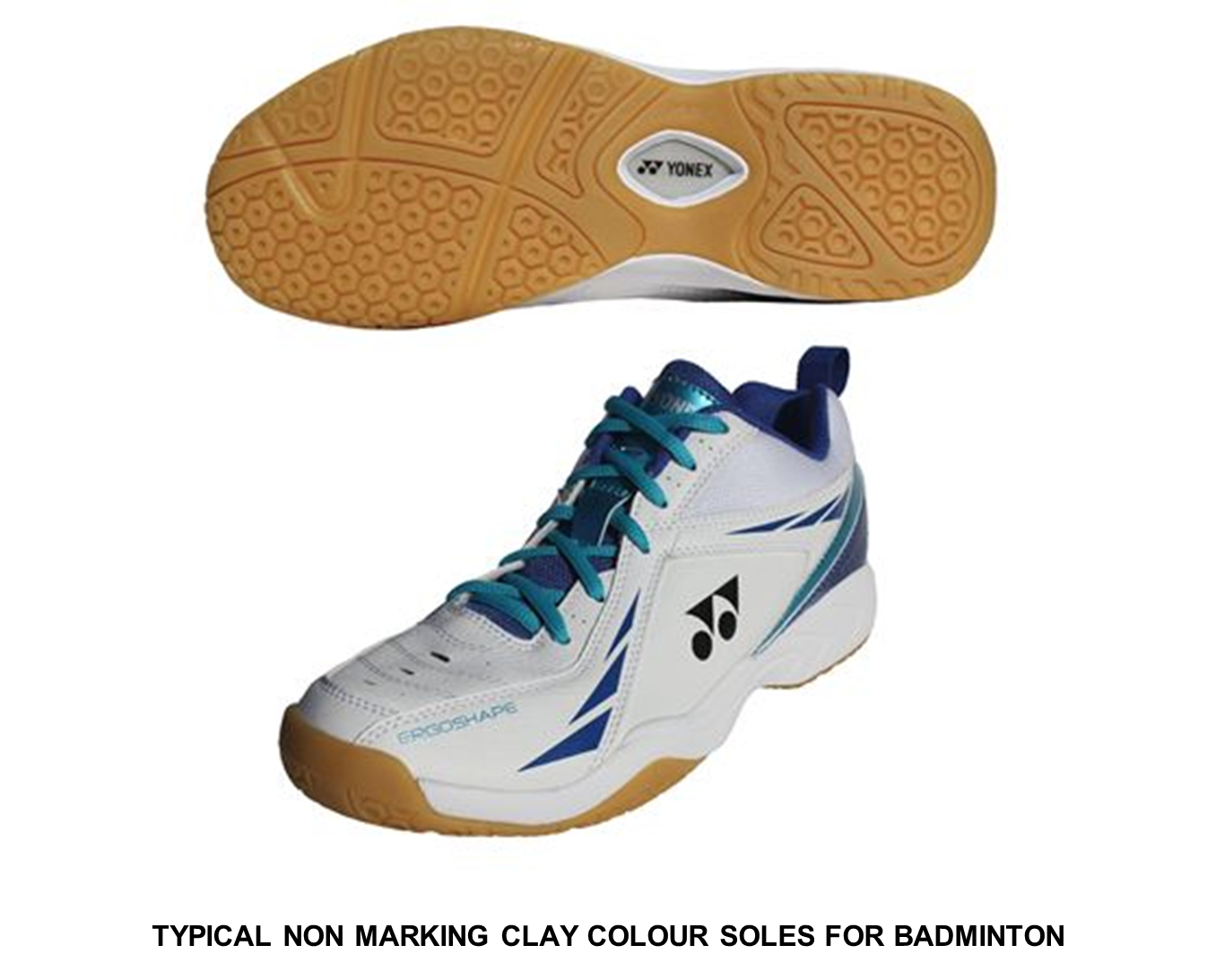 Buying the correct Badminton shoes is so vital, as wearing the appropriate  footwear prevents injuries. The correct shoes also helps maximize your performance. With there being an overwhelming range of shoes to choose from, it can get confusing to determine the best shoe for yourself. By the end of this guide, you'll know how to select the right shoes for Badminton.
If you're a beginner, the task of finding the best pair of Badminton shoes may be even harder. In order to get the right shoes, you need to understand the basic components of the shoe. Only after understanding this can you make an informed decision.
How to select the right shoes for Badminton
There are a few factors you need to consider while buying Badminton shoes. They are:
1.Shoes must be non-marking
This is one of the mo

st important points to keep in mind.

Non-marking means, the soles of the Badminton shoes must be made up of gum.

Running and gym shoes will not work.

With non-marking shoes, the player will have proper grip of the court.

Ordinary shoes will leave marks and spoil the surface of the wooden Badminton floor.
How can I tell if it is a non marking sole?
To a beginner, Badminton's non marking soles can be hard to distinguish from an ordinary pair of shoes. One indicator is the colour of the sole, which is generally a light brownish/clay colour.
In today's market many coloured non marking soles are now available. These shoes tend to have it written on them, that they are non-marking shoes. The image below is an example of the same.
2. Proper cushioning
Due to the jumping and landing required in Badminton, it is crucial that you have proper cushioning in their Badminton shoes.

Lack of cushioning may lead to injuries as the knees will end up absorbing all the shock rather than the shoe cushions.

A thick cushioning doesn't mean that there is more or its better cushioning.

Since the cushioning acts as a shock absorber, it helps in maintaining body balance and to get ready for the next shoe.
Which is the best cushioning to buy?
Many companies have their own versions of cushioning that they add to the shoe. They even vary depending on what level shoe it is. A lower tier will have less cushioning and a higher tier shoe will have much more cushioning. Here are some brands with their version of cushioning:
Yonex- Power cushion, Power cushion +, TruCusion
Victor- Cushion+ Energymax, Cushion+ EC
Li Ning- Bounce, Bounce +
Asics- Gel
 3. Fit of the shoe 
A player can have a narrow or a wide foot.

Depending on the fo

ot type, a player should look for a shoe to compliment them.

Nowadays you get ergo shape shoes which provide better stability and flexibility.

A proper fitted shoe minimises the risk of ankle injuries. If your shoe doesn't fit you correctly, specially round the ankle, it is a big red flag.
4. Frequency and level of play
If you are professional player, investing a good amount of money on a pair of Badminton shoes is recommended. Professional players undergo intense training on a daily basis and they can't afford to injure themselves.
Higher level shoes with perfect cushioning can enhance their game.
On the other hand, if you're a beginner or even intermediate level player but don't play very often; there is no need to spend money on the high end pair of Badminton shoes. As the intensity and movements aren't too high, settling on a lower range pair of shoes will do the trick.
Do's and Don'ts - How to select the right shoes in Badminton
Don't wear your Badminton shoes while playing outdoor sports.

Do buy your size of shoes and not a size bigger

Don't look at the aesthetics only. The fit is more important.

Do make sure the shoes are breathable as in Badminton, we tend to sweat a lot.

Do try on a couple of pairs before making the final choice.
This detailed guide will direct you on how to select the right pair of Badminton shoes. There is no one size fits all when it comes to buying a pair of Badminton shoes. Each person has a different foot, need and fit. Always try and test what works for you to make the best possible choice.