WHICH BRAND IS THE BEST FOR BADMINTON RACKETS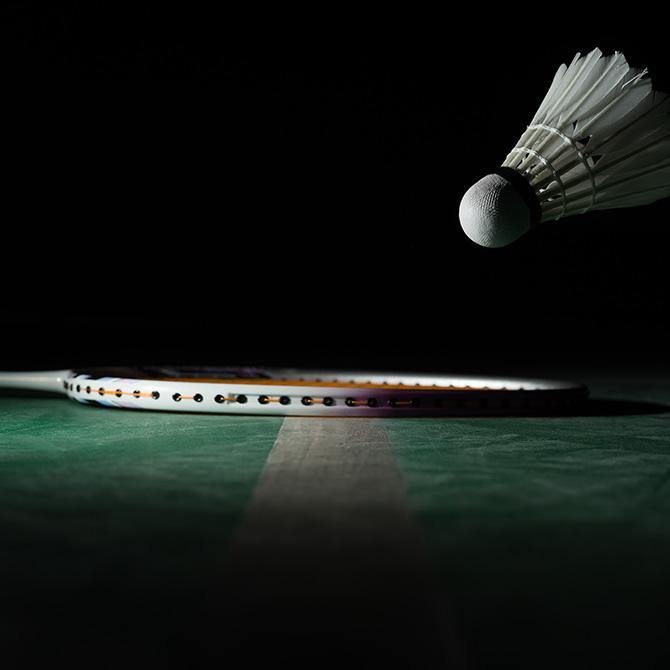 Yonex is a Japanese company which manufacturer its products in Taiwan, China and Japan. Yonex has for a long time been the sole leader when it comes to manufacturing high quality rackets, shuttles, apparel, and strings.
Even today, yonex has the most credible name in the game. The high level of trust and unprecedented reputation it enjoys has been built through years of producing the highest quality products. Yonex serves players of every proficiency level and has a complete package in terms of quality, speed, stability, and technology.
Over the Years Yonex has sponsored many World and Olympic champions and other legends such as Lee Chong Wei, Lin Dan, Taufik Hidayat to name a few.
Yonex was established in 1946 has an annual global turnover of 100 million yen.
The Chinese brand is also among the leading brands around the globe. The rackets are especially popular among the new entrants in the game due to their characteristic light weight and exceptional control.
The brand has grown in stature and now manufactures other badminton accessories as well. Many international players are now sponsored by Li-Ning such as Chen Long, Lin Dan, Srikanth Kidambi and Jan O. Jorgensen.
Li-Ning was established in 1989 has an annual global revenue of 13.87 billion yuan.
The quality of the Victor rackets is astounding and perfect for players who resort to a power game. These rackets are normally made up of carbon graphite and are extremely durable and are manufactured in China or Taiwan.
The rackets are equally popular among amateurs as well as professionals. These rackets are used by some of the leading players such as Gao Ning, Yang Wei, Lee Yong Dae, liliyana Natsir and Chen Long.
Wilson Sporting Goods was incorporated in 1913 AND now have an annual revenue of $689.2M. The Wilson rackets have gained a lot of popularity outside Asia due to their durability, strength, and overall quality. These rackets are also equally popular among amateur to professional level players. Wilson, though a late entrant in badminton supplies, has quickly established itself as the brand of choice of badminton players from all over the world. Wilson badminton racquets boast the same technology of the tennis rackets. Wilson has been hugely successful with KFactor series and the BLX series of badminton rackets for the intermediate and advanced players.
Another prominent name associated with the game is Fleet, now called Felet. In European countries Felet was also known as Yehlex. Felet is manufactured in Malaysia, and the rackets are extremely popular among Asian Players due to their extreme level of comfort, good build quality and the fact they have the world's top Badminton coach's assisting them in racket development. High comfort level and great quality material makes the racket a popular name among beginners.
Kawasaki create products with the best designs in the industry and the level of performance from the rackets, apparel and shuttles is astonishing. Buy here
Jnice rackets are mostly produced in Taiwan and are among the best in the world, they use the best quality materials to produce light, fast and yet astonishingly powerful rackets. Please go to the Badminton Racket Review Ezone to find out more, you can buy their rackets here.
Abroz are based in Malaysia and produce the best value for money rackets on the planet, the rackets are all light, fast and powerful and have all stood the test of time. Together with their award-winning strings Abroz rackets simply cannot be beaten for performance vs cost.
Gosen is a leading company in Japan that manufactures rackets. From raw material to the manufacturing of final products, all equipment used is of superior quality. These qualities of Gosen products keep the brand distinguishable from all other sports manufacturing companies.
Kumpoo are a Chinese based manufacturer and are best know for their amazing goose feather shuttles and for producing the lightest rackets in the world.